NO LENDER FEES, SAVE THOUSANDS
with ZeroPlus by Keller Mortgage
Thinking of Buying But Don't Have Enough Savings?
Save an Average of $5000 with $0 Loan Costs + $1000 Closing Credit + a Great Low Interest Rate!

Keller Williams partners with a mortgage company that has been around for 19 years. They offer what we call a "Zero Plus" loan. When you partner with me or offer on a Keller Williams listing, you're eligible to take advantage of this program. Keller Mortgage does not charge an origination fee, underwriter fee, processor fee, transaction fees, rate lock fee, etc!

And for loans greater than $150,000 they also give a $1,000 credit back at closing, which will cover the cost of your Appraisal and Inspection. On top of all that they offer very competitive rates and order the appraisal day 1. If you don't close, you don't pay for the appraisal.

How can they do this and still offer low rates? Unlike most loan companies like Quicken Loans or Rocket Mortgage, who pay Millions of dollars a year to advertising, Keller Mortgage doesn't spend a dime. You will only hear about them through Keller Williams Agents.

​That puts the thousands of dollars per transaction back in the pocket of you, the buyer!
Or Text

KW2BDEA9D to 87778
For Home Buyers - This means working with us saves you thousands of dollars. This is on top. Beyond our competitive advantages of the best tech, expertise, size, market dominance and speed to react. This is extra savings, and an unbeatable reason to use our services again and again.
For Home Sellers – This literally takes thousands off your price to buyers. Essentially, you are offering free-money financing of your home! We can offer a buyer of your home, even when represented by another broker, access to the Keller Mortgage Zero-Plus loan. This makes buying your home more affordable than the others at the same price!
For ZeroPlus Refinance – A perk of being a past or future client of Keller Williams Realty is taking advantage of refinancing your mortgage without all the closing costs.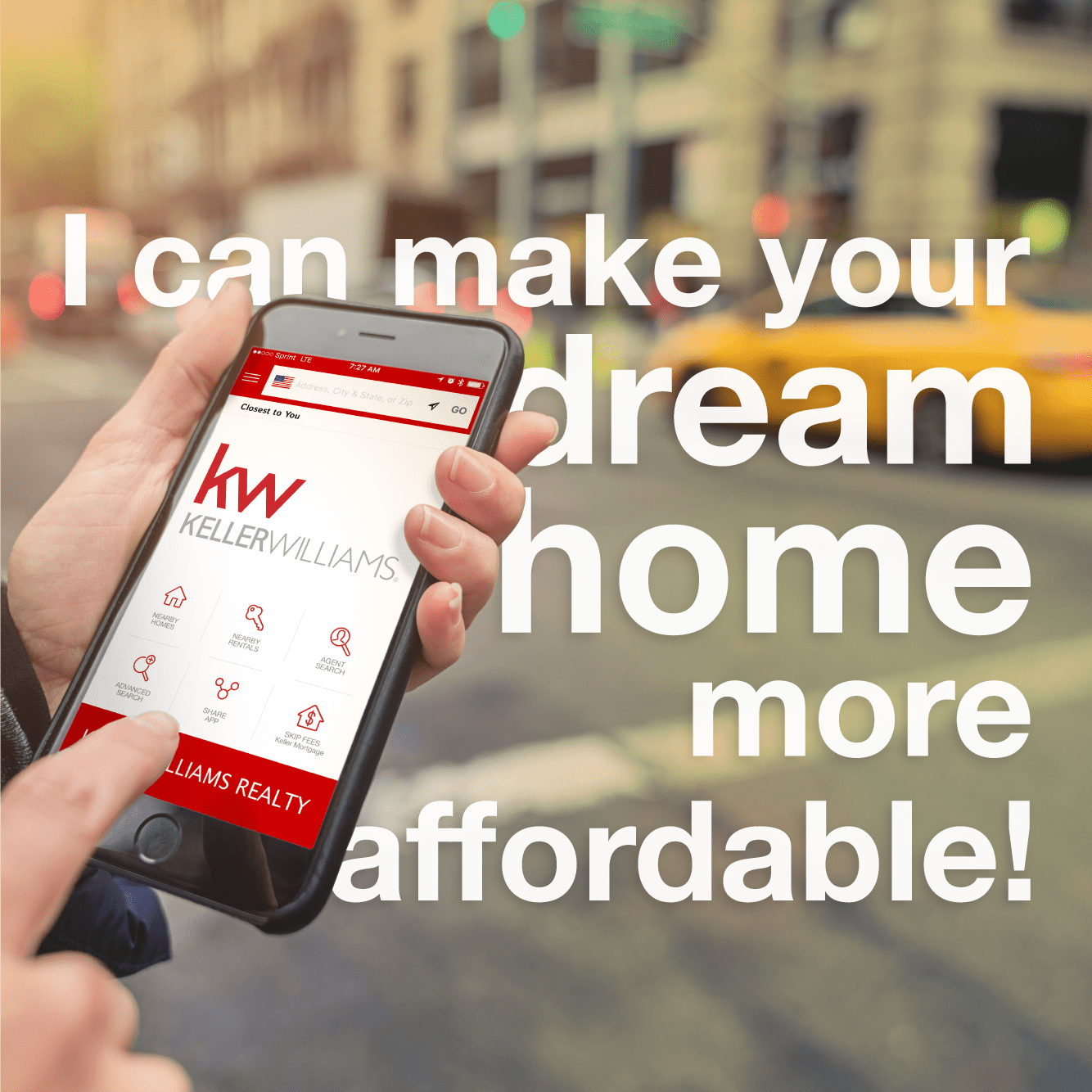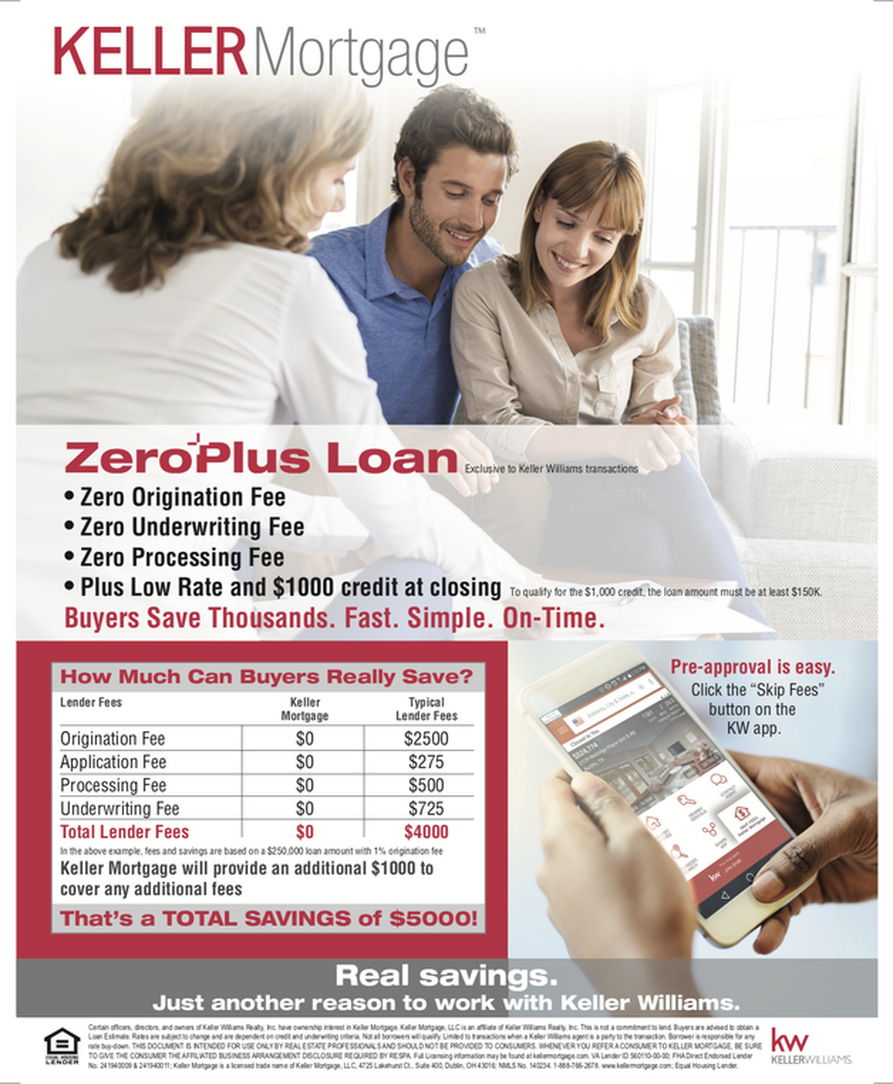 HOW KELLER MORTGAGE WORKS WITH SELLERS


To qualify for the $1,000 credit, the loan amount must be at least $150K. Certain officers, directors, and owners of Keller Williams Realty, Inc. have ownership interest in Keller Mortgage. Keller Mortgage, LLC is an affiliate of Keller Williams Realty, Inc. This is not a commitment to lend. Buyers are advised to obtain a Loan Estimate. Rates are subject to change and are dependent on credit and underwriting criteria. Not all borrowers will qualify. Limited to transactions when a Keller Williams agent is a party to the transaction. Borrower is responsible for any rate buy-down. VA Lender ID 560110-00-00; FHA Direct Endorsed Lender No. 241940009 & 241940011; Keller Mortgage is a licensed trade name of Keller Mortgage, LLC, 4725 Lakehurst Ct., Suite 400, Dublin, OH 43016; NMLS No. 140234. 1-888-766-2678. www.kellermortgage.com; Equal Housing Lender.